This post may contain affiliate links. I may receive a small compensation when you click on such links at no cost to you. Read my disclaimer for more info.
Last Updated on December 18, 2020 by Yetty Akindele
Having bad credit is one of the biggest financial hurdles that you can face. Most American organizations hesitate to provide any financial service to people with low credit. This is also the case when you apply for a loan with bad credit. There are higher chances of your loan application getting rejected almost everywhere you go if you have a poor credit history.
There are platforms that may help connect people with bad credit to lenders. An example of this is BadCreditLoans. It is an online portal that allows US citizens and legal residents with a Social Security number to easily find loans from multiple lenders. The amount ranges from $500 to $10000. Using BadCreditLoan's services, you can get a loan for the amount you need with your own repayment terms, even with bad credit. What's more is that this portal gives personalized offers with options from a wide variety of loans like car loans, mortgage loans, personal loans, business loans, and even student loans.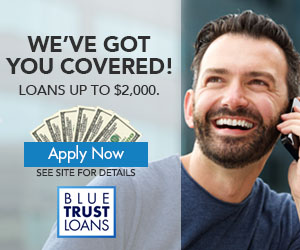 Is BadCreditloans Legit?
As a borrower with bad credit, you cannot afford any financial risk or loss. This is why almost everyone who aims to avail Badcreditloans' services question their authenticity. People are often worried if their information will be safe with this service. Many fear the loss of money and time when using this portal for the first time. Every borrower's primary concern is whether Badcreditloans provide legit services or not.
Related: How to improve your credit in the US
The answer to all such questions is relatively straightforward. BadCreditLoans is indeed an authentic portal that lets those with bad credit find suitable loans and lenders. However, there are a number of factors that you need to consider before availing yourself of Badcreditloans' services.
I suggest keeping the following few points in mind to minimize the chances of loss when borrowing loans through Badcreditloans' portal.
Different borrowers get different loan options and offer depending on their credit score. Your chances of getting better loans are determined by your credit score. People with considerably better credit scores get better loans and more lender options on Badcreditloans as compared to those with very poor credit.
The worse your credit score is, the more difficult it is to get the very best options. There are higher interest rates and more fees for borrowers with very low credit scores than those with an average score.
In case of an extremely bad credit score, Badcreditloans' management may also define a limit for the amount that you can borrow.
If you borrow a long-term loan with high-interest rates because of your poor credit, you might find it really hard to pay it off over time.
Despite these factors, Badcreditloans can still be of great help if you desperately need a loan, but your bad credit score hinders it.
Related: How To Raise Your Credit Score to 850
Who Is Badcreditloans For?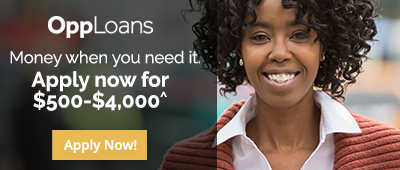 BadCreditLoans is an excellent platform for people to meet their financial needs under the stress of poor credit. Anyone who is a citizen of the United States of America and is at least 18 years old can use this platform to find the most suitable loans. Overall, Badcreditloans works best for:
Anyone with a poor credit score who urgently needs a loan but is being denied one from everywhere because of their poor credit score.
People who're in the position to repay their loans quickly after they've borrowed them. Since these are high-interest loans for those with bad credit, it's better to pay them off as early as possible.
Anyone who can't afford borrowing a pay-day loan and is looking for an easier alternative.
Eligibility Requirements
18 years of age and over
US Citizen or legal resident with a valid social security number
A means of regular income
Own name checking account
Be able to provide personal and work telephone numbers
Have a valid email address.
Features
Sometimes, people don't realize that BadCreditLoans is not a lender itself. Instead, the purpose of this service is only to connect you with a genuine lender who can give you a loan. BadCreditLoans works with several lenders all across the United States. Some of these lenders provide loans to people with bad credit easily, hence the name of the portal. Depending upon the kind of loan and the amount you need, you will be connected to a specific lender who can meet your demand.
Here are some key features of this service to help you understand it better:
Hundreds of lenders to offer loans to consumers with bad credit
Variety of loan types
Interest rates between 5.99% and 35.99%
Permission to borrow up to $10000 even with bad credit
Free of cost loan application submission
Repayment time options ranging between 3 to 36 months
A range of loan options to choose from
Ability to discard a loan option with no restrictions
Pricing
BadCreditLoans is a service that's free to use. This portal connects you to various lenders and charges no fee to do so. All you have to do is fill in your details and get a list of lenders willing to give you a loan. Afterward, the pricing and interest rates are all decided by the specific lender you choose.
Related: How to improve your credit in the US
Pros and Cons
As with all services, BadCreditLoans also has its pros and cons. I have listed the biggest ones down below to help you decide whether this is a service you want to use.
Pros
Easy to use and a safe online option to find a loan
Multiple lender options with no obligations on choosing or rejecting anyone
Dedicated to helping those with bad credit
Cons
Smaller loan amounts
Higher interest rates
Conclusion
Overall, BadCreditLoans is an excellent option for those with bad credit to find good loan options. It's hard for anyone to take full advantage of Badcreditloans' services unless they pay attention to the hidden details and harsh realities.
Having said that, the privacy and ease of use this portal provides you with makes it a great platform for many with poor financial conditions all across the USA.