This post may contain affiliate links. I may receive a small compensation when you click on such links at no cost to you. Read my disclaimer for more info.
Last Updated on August 4, 2021 by Yetty Akindele
Many people dream of starting their own business but several issues keep them from being able to do so. One of the key issues on how to start a business is arranging enough finance to provide the needed capital. A vast majority of people lack enough money to set up a new business. However, you should not let these finance-related issues come in the way of fulfilling your dreams.
Many governments provide various financing options to their citizens to help them start their businesses in a risk-free manner. Canadians are lucky in this aspect because of the variety of financing options available for new businesses here.
This article covers relevant information for anyone looking forward to starting their business in Canada. Read below to know more!
How To Start A Business In Canada?
Starting a new business anywhere in the world is roughly the same; we all follow the same steps in the beginning. However, every region of the world has different protocols when it comes to legal issues and financing options. Therefore, if you are a new immigrant, you need to have a full understanding of the legalities and financing options in Canada if you want to start a business here.
10 Steps To Starting A Business In Canada.
1. Think Of A Business Idea
Thinking about your business idea is the first step to success. It is a good idea to not finalize the first idea that comes to mind. Rather, work on ideas and try to make them innovative and different from other businesses. It is also important to evaluate your personal interest and expertise in your chosen area because this is going to matter a lot in the long run. Passion is a good drive to achieving success.
2. Formulate A Business Plan
Planning on executing your business idea is very crucial for your business's success. Turning your business idea into a plan will tell if your idea is practical or not. Creating a proper plan will also suggest better ways to carry things out. A powerful business plan can convince investors and potential partners to collaborate with you. Therefore, it is important to keep all the details relevant to your idea in your business plan.
3. Name Your Business
Once you're done with planning, it's time to give your business a name. Try choosing a unique name that will attract the attention of potential customers and will also suit your business's nature. Generally, businesses need to register their name under Canadian law and have to go through a legal process. You can register your business name at your local registry, but for a faster process, you can have it done online at your convenience. Online registrations are available for both self-employed (trade names) and corporations. A registered business is usually a prerequisite to getting financing options.
#Click here to save $50 on business formation services. Discount will be applied at checkout!
4. Choose Your Business Structure
From your business plan, you should have identified what type of business structure you are going with. There are 3 main forms of profit-making business structures in Canada. There is the sole proprietorship, partnership, and corporation. Your choice of a business structure will be based on several factors which should include your risk tolerance as well as the option to maximize tax deductions as you have with a sole proprietorship
5. Financing
Once you've crossed the huddle of formulating a business plan and identifying what type of business structure that works for you. You should consider the source of capital to kick off the business. Money in personal savings is an option that could serve as start-up capital. Other options also exist, which are discussed in detail in this article.
6. Licenses And Permits
Some businesses require certain licenses or permits so as to practice the business. This isn't required for all businesses but you should do proper research to find out if your business does require one. You can use Bizpal a free online tool that will enable you to look up the permits or licenses required for your business, if applicable.
7. GST/HST/PST
If your business's gross income is under $30,000 in 4 consecutive quarters, you do not need to register for the GST/HST. However, you need to register for the GST/HST if your business's gross income is over $30,000 in a single calendar quarter as you are no longer within the threshold of exemption for a small business supplier.
Additionally, it may be advantageous to register for the GST/HST even if you are not making up to $30,000. This is because you are able to claim the input tax credit (ITC) at tax time. This allows you to claim back the GST/HST you paid when you bought items or services related to the business operation.
For provinces that have not harmonized the federal GST, you may be required to remit a Provincial Sales tax (PST). As at the moment of writing this article, Alberta despite being the pioneer of PST, no longer has either the HST or PST.
8. Business Bank Account
Open a business bank account. This is an essential requirement as it prevents a mishandling of finances that can occur when business proceeds are mixed with personal income. Additionally, some companies require your business account as a part of their criteria before awarding a contract.
9. Employees/Outsourcing
You need to determine the number of employees you will need to employ prior to the business starting. In Canada, certain legal employee requirements exist. These include determining employee compensation, hours of work, employment insurance just to name a few. You also have to determine how payroll will be calculated and remitted as well as annual leave entitlements.
Outsourcing is another avenue to consider. In the early stages of your business, outsourcing certain functions could be a wise decision as you are able to save a lot of money. This is because outsourced employees are not permanent staff and are usually not paid on a regular basis. Payment could be one time only. For instance, when a job is available to be done. You can use platforms such as fiverr pro to get the very best talents.
10. Marketing and Advertisements
Strategic marketing is important for both new businesses as well as established businesses. This should have been included in your business plan. Marketing and advertisement are what introduce your business to potential clients. Have established marketing plans in place and set out to initiate them.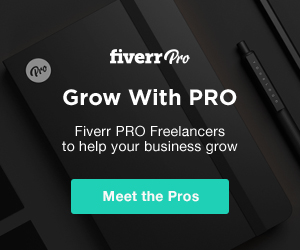 How To Finance Your Business In Canada
This is by far the most important step for any business. Your success and efforts at this stage determine the future of your business. That's why you must spend a considerable amount of time pondering over different financing options.
Below are the different financing options for businesses in Canada. You can choose any that seem to bring the maximum benefit to you and your business.
Apply For Government Grants
The Canadian government provides different financing schemes and loans to new businesses. A major fraction of government grants, however, are limited in number and you must meet the criteria to be eligible. This government financing is sometimes in the form of a loan, but can also be a grant or subsidy that you don't need to repay.
In any case, you need to fulfill a bunch of legal requirements to get the grant. Getting these official grants is not easy because there are several people applying for the same grant each month.
To apply for these grants, you need to provide officials with a detailed business plan and explain the business's significance. The government may also ask you to present a detailed budgeting plan and your team's profiles.
In case your grant's request has been rejected by the government, there are some other unconventional financing options you can resort to.
Take A Loan From The Bank
Bank loans are the second most common source of funding a new business throughout the world. Different Canadian banks provide different kinds of loans for small and medium-sized businesses. Be cautious though, taking a loan from a bank requires a lot of research.
Just like the government, a bank also needs you to provide them with a sound business plan. Anyone willing to take a loan must also have a good credit history and someone that can guarantee repayment on their behalf. You can get your free credit score and report here. Different loans come with different repayment plans and interest rates. Choose the one that suits you best.
Related: Best Accounting Software For Businesses
Try Out Private Loan Institutions
There are a number of private loan providers catering to new businesses' financial needs in Canada. You can apply for any of the renowned institutions' loan scheme to finance your business. Some of the most reliable private loan providers in Canada are as follows:
Loans Canada: With the Loans Canada platform, you are able to compare loans from a wide network of lenders. This ensures you are getting the very best loan options personalized to your situation.
Loan Connect: Loan connect can prove to be your business support partner by providing you with reliable loan search and approval. This private loan facilitation organization has connections with various lenders throughout Canada. Applying through this platform will get you quicker loan approval in easier ways.
Lending Loop: Dedicated to helping Canadian small business owners get access to needed financing. Lending loop is an affordable private lender that allows new and small business to grow by providing easy loans and other tools necessary for the business's growth.
Some Other Business Financing Options
Love Money
Love money refers to the money one borrows from parents, spouse, relatives, or friends. You can ask your well-to-do friends or family members to finance your business. Don't ask them to just give you the money. Promise them that you'll return all the money once the business starts generating profit preferably with an interest.
Angel Investors
Angel investors are individuals who finance your business and demand an equity in the business. Usually such investors have enough expertise to guide the business's decisions. Sometimes they are passive investors as well who believe in the growth potential of the business. Within Canada, it is hard to find an angel investor on your own. However, seeking the services of the National Angel Capital Organization (NACO) can help you find one easily.
Personal Investment
Investing your own savings in your business is the easiest way to finance it. However, not everyone has enough money to start a full-fledged business and even if they do, they cannot afford to risk it all at once.
Managing Your Business Finances
Use Accounting Software to your benefit
Its important to invest in accounts related management before carrying out other business activities. Knowing everything about accounts, expenditure, and profits rightly, allows for better business and financing decisions.
To manage your accounts in a better way, you can either use QuickBooks or FreshBooks – two of Canada's reliable online accounting resources for all your account management needs. These two make accounts handling simpler for small and entrepreneurial businesses with their effective solutions and easy-to-use interface. The key benefits of using any of these include:
Auto organization of your expenses
Regular Finance tracking
Accept payments
Create Invoices
Pay employees
Track time
Optimized to give support at tax time
Customized invoice formulation
Cloud accounting safety and data security
Various options for online transactions
Auto-report generation for better insights
Stay vigilant in Filing and Taxations related matter
No business can avail full benefits from any financing option unless the taxation and filing details are paid proper attention. You can use Turbotax, Canada #1 tax preparation software, to stay aware of your taxation details and for other filing-related dealings.
With TurboTax, all you have to do is to input your business's accounts-related details. After that, you can sit back and relax as the software does all the tax calculations for you.
Why You Should Consider Starting A Business In Canada?
Many people call Canada a land of dreams. Not only does the country offer a state-of-the-art living standard, but it is also full of work opportunities for everyone. Starting a business in Canada would probably be one of your best decisions because of a number of reasons.
Here is the crux of the benefits that starting a business in Canada has to offer.
Stable Economy
The stability of Canada's economy is pretty well-known. Excellent financial management combined with several other factors has significantly strengthened Canada's economy over the past few years. Almost all of the country's banks are strong and trade options for the public are plenty. All these factors make this country a trusted place for investors. Someone starting a new business in such an economically stable market is sure to attract customers which, in turn, guarantees the business's success.
Financial Assistance By The Government
As stated above, the Canadian government provides a lot of growth opportunities to almost all the country's businesses. You can get various grants, finances, mentorships, and other such support options for your business regardless of its size. New businesses are also relieved of taxes under the SR&ED governmental programs. Moreover, the government usually returns up to 50% of the business's investments made in R&D in cash.
Plenty Of Skilled Workforce
You will not face any major issue in hiring employees for your new business in Canada. The country annually welcomes a number of immigrants who later join the country's skilled labor force and are ready to be hired. Such a large workforce not only makes hiring easy but will also help you find the best fit for your business's work.
Lower Cost Of Living
The cost of living in Canada is quite cheap when compared to other developed countries. Renting an office for your business or arranging machinery would be relatively cheaper if you own a business here. Moreover, you can save a considerable amount each month because of these low costs. This means you'll have higher profits and more money to invest back into the business.
Canada's Corporate Tax Rates Are Significantly Decreasing
Prior to 2018, for Canadian controlled private corporations claiming the small business deduction, the net tax rate was 10.5%. This reduced to 10% in 2018 and it quickly lowered down to 9% in 2019. Canadian officials are likely to drop this rate even further in the coming years, which will surely be a treat for business owners.
Low Poverty And Crime Rates
Canada's crime rate statistics have revealed a major reduction in criminal activities in the past few years. Moreover, around 90% of the total Canadian population lives in a financially stable state. These two factors together give the green light to anyone thinking to start a business here.
Ideal Geographical Location
Businesses meant to target global customers can significantly benefit from Canada's geostrategic position. The country shares a long border with the USA and has both rail and roadway connections with a number of countries. Canada's air routes and waterways make it an economic gateway linking Asia to America. Such a geographical position makes Canada a great place for business activities. This can mean opportunities for international business partnerships with local businesses.
Protected Intellectual Property
In Canada, your business idea is less likely to be stolen by anyone because it is protected under the law. The intellectual property rights in this country provide you with copyright to your innovative ideas. This makes sure that you have fewer competitors in the market and grab success with your innovative solutions.
Other than these, there are a lot of business benefits in Canada that you can keep on exploring with time. Before you can actually benefit from these perks, it's important to set up your business.
Conclusion
Undoubtedly, the legalities involved in starting a new business can be a bit overwhelming. Therefore, it is important to spend some time gathering relevant information before starting your business in Canada. Having a detailed business plan and an excellent credit score is crucial in getting the best financing options for your business. The options I've provided above should be a great way for you to start!