This post may contain affiliate links. I may receive a small compensation when you click on such links at no cost to you. Read my disclaimer for more info.
Last Updated on January 7, 2022 by Yetty Akindele
The internet has made online jobs a possibility. It is a large pool of many work from home opportunities. The online jobs listed here are great ways to earn additional passive income in Canada, US, and most parts of the world.
You can easily make up to $5000 and over monthly! In fact, this is the main source of income for some people who have retired early from their regular 9 to 5 jobs as well as college students.
Online jobs have lots of benefits such as, the freedom to work on your own time and the flexibility of not having to conform to any strict office rules. I have done some of the jobs listed here as side hustles and these are some of the benefits I enjoyed;
Benefits of Online Jobs
Getting these online jobs are literally a walk in the park. The most important equipment that is usually needed is an internet-enabled device, preferably a computer or Tablet.

15+ LEGITIMATE ONLINE WORK FROM HOME JOBS
1. Become a Proofreader
With so much content in print nowadays, there are so many opportunities for work as a proofreader. Do you have an eye for details? Perhaps you notice the error in "where" instead of "were". This is the type of work a proofreader does. To notice grammatical, typo, punctuation, and several other errors as regards a piece of writing and make the needed corrections.
ProofreadingServices.com is one great platform to score both full time and part-time jobs as a proofreader. With a pay range of $19 to $46 per hour, this is definitely a rewarding remote work that can be done from the comfort of your home at any time zone. Amazingly, this offer is open to remote workers from all countries.
Are you worried that you don't have the necessary skills to become a proofreader?

You can take a huge step in your path to becoming a Proofreader by taking 'Proofread like a pro', a 2-hour course on Udemy with an average rating of 4.7. This should equip you with the skills needed and certification to jump-start your career as well as establish you in some areas you might not be well versed in.
There are also tools that can help you in your work as a Proofreader. I have found that Grammarly and ProWritingAid are the very best as I use them in writing my blog posts. Both of these tools have extensions that you can install in your browser.
ProWritingAid also has a one-time lifetime membership payment that gives you access to all its premium features & updates for life! A worthwhile investment for a career as a proofreader I would say.
2. Telephone Research Interviewer
Stiff competition amongst product manufacturers is one of the reasons why carrying out surveys to get the opinions of customers has become important. This in turn has given birth to the need for Telephone Research interviewers.

Advanis, a reputable policy, and market research company is always on the lookout to hire Telephone Research Interviewers. This is a work from home job; hence it is a suitable job for stay at home Moms. To get started, click here to visit their career page.
3. Start a Blog
Blogging is one of the most successful ways to make money online anywhere in the world. Amazingly it involves a low start-up cost with a low barrier to entry.
You only need to have the zeal and patience to nurture and grow your blog. Then you can find ways to monetize your blog by way of affiliate links, advertisements, and sponsorships.
Monetization with adverts and sponsorships usually happens after you have gained a significant number of monthly page views.
You can start a blog with as little as $3.95 per month. To help you understand better how to start blogging, take a look at this step by step detailed guide.
If you are in Canada, my top pick for web hosting service is web hosting Canada. That is the platform I use in hosting this blog. You can get started with web hosting Canada for as low as C$3.89 per month, and yes you are billed in Canadian dollars and not USD.
For the best affiliate networks to join with a large database of merchants whose products you can promote, you should check out the following;
Related:
4. Freelance Content Writer
Do you love to write? Articles, blog posts, eBooks, etc. There is never a shortage of need for writers globally. For a one time fee of $47 Writers.work a reputable platform connects people globally to companies that are in need of writing services.
There are thousands of jobs available hence this is a great platform even for beginners as you are guaranteed a job. The platform also provides a lot of tools to help you in your writing career.
Additionally, you can sign up on the following online freelance marketplaces;
Create your online portfolio as a writer and you will soon be on your way to earning money as a writer. You can also check out this post on the best online freelance marketplaces for more platforms to sign up with.
5. Social Media Evaluator
These days people around the globe spend an average of 6 hrs 42 mins on the internet according to Digital 2019 report. There is a need for various types of jobs that can be done from anywhere in the world as long as you are internet savvy.
Appen is one reputable company that offers flexible work from home jobs applicable to any country.
As a Social media evaluator, you get to have a say in improving social media use and marketing. It allows you to provide feedback based on your use of social media sites such as Facebook and Instagram.
You can get started as a Social Media Evaluator by applying at Appen's job page.
Other jobs are also available such as Search Engine Evaluator, Transcription, Translation and a couple of others.
6. Set up an Online site/dropshipping Store
It is now easy to set up your own online store where you can sell products either by yourself or through dropshipping.
What truly makes dropshipping a great idea is that you operate an online store with products for sale, but don't actually store these products.
Consequently, there is no need for inventory control as well as involvement in the delivery of customer orders. These are handled by product suppliers.
Wondering how to set up your dropshipping/online store? You can get started with Sellfy. The platform is so easy to use, you can have a running dropshipping/online store in as little as 5 minutes.
Sellfy is an excellent platform for the sale of digital products, subscriptions as well as physical goods. It is highly customizable with over 2000 third party merchants using Zapier. You can try their services on a 14-day free trial!
Depending on the success of your online platform, you can make anywhere from a few hundred dollars a month to several thousand monthly. The earning potential is limitless!
Need the Best Dropshippers?
One way to accelerate your dropshipping business is by signing up with the very best dropshippers. Wholesales2B is one of these.
On this platform, there are over 1 million products available for dropshipping. Easy synchronization with Amazon, eBay, and the likes as well as updated inventory synchronization.
You can integrate products from this dropshipping merchant site easily with online stores created with the most common platforms such as Bigcommerce, WooCommerce, Sellfy, or your own personal website.
Another online marketplace for dropshippers is Source of Goods, with over 2 million products available for dropshipping. This will be a good platform to work with as a dropshipper. They claim to have worked with some big companies like Staples, Barnes, and Noble.
Similarly, if you are looking for dropship suppliers of original US/EU products, Spocket is an excellent platform. The platform gives you access to thousands of suppliers in this region.
A feature that also sets Spocket apart is Aliscraper, the extension of the platform that allows you to import and automate thousands of AliExpress dropshipping products to your online store.
Salehoo is another dropshipping platform, with low-cost suppliers. The platform guarantees a 60-day money-back option in case you are not pleased with their services.

There are also options to help with the automation of dropshipping thereby helping to make your work as a dropshipper easier. One platform that offers this service is Inventory source.
They have been in business for over 15 years and have over 160 integrated suppliers. With this platform, you are able to automatically upload products for sale, and route orders with the suppliers of items to be dropshipped to any online store or eCommerce platform.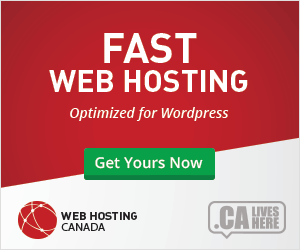 7. Work as a Transcriber
Transcribing is the process of putting audio or video files into written words. To work as a transcriber, you must have an excellent grasp of the language you want to put to words. Additionally, you must have a good knowledge of grammar construction.
There are 3 main types of Transcription, General, Medical, and Legal. The good thing with this job is that it can be done remotely and fits into any location and time zone.
Many online platforms also exist looking for transcribers. According to Transcription Certification Institute, a transcriptionist earns about $15 per hour with experienced transcriptionist earning as high as $25 to $30 per hour. Not bad for a job giving you the flexibility of time as well as place to work.
You can get started to work as a transcriber by taking this Step-by-step course on Udemy on 'Transcription from home'. Additionally, you can download Express scribe, a software that allows you to download audio files for practice.
Once you have done these, apply for Transcription jobs on global marketplaces for Transcribers such as Go Transcript. A platform that employs Transcribers from anywhere in the World with an average monthly pay of over $1200.
Another online platform that you can try is TranscriptionServices.com, which provides audio and video transcription to clients all across the world. One of the perks of working with this agency is that you can choose the type and amount of work you want to do. Individuals from any country can apply, as long as you have the appropriate experience or capabilities to transcribe professionally.
8. Virtual Assistant
Work from home as a virtual assistant. A virtual assistant is a personal office assistant that works remotely. As a virtual assistant, you offer administrative duties to your employer.
Certain skills are required for you to be a successful virtual assistant. Some of these include; data entry skills, ability to multitask, good communication skills, excellent grasp of Microsoft Office, knowledge of platforms like Google drive.
You can take this course to learn how to start working from home as a virtual assistant. It gives you the basics you need to get started.
Additionally, several platforms offer remote virtual assistant jobs. They include;
9. Multiple Services on Online Freelance Marketplaces
Digitization has made finding remote jobs on online freelance marketplaces possible across the globe. You can now create a portfolio and offer services in any area you are skilled in.
Employers across the world look for any and all kinds of jobs to outsource. Some of these jobs include website design, SEO, Social media managers, logo creators, data entry, blog post writers, accountants, etc.
The critical aspect of setting out in whatever area of choice is usually to create a portfolio of your services. Literally, this is you selling
yourself and abilities to potential employers on these freelance marketplaces.
The money that can be earned on these platforms can range from a few hundred dollars to as high as and potentially over $5000 monthly! Online freelance marketplaces have become a source of full-time income for a lot of people across the globe.
To offer your services on these platforms, you need to sign up on them. Signing up is usually free. Some of the online freelance marketplaces to scout these gigs are;
10. Create & Sell Online Courses
Are you skilled in a particular area and able to teach? You can monetize your knowledge by creating online courses and selling them on a platform like Thinkific.
Selling online courses is what I call a way to make passive income. You put in the most effort in the creation of your content while you wait for the rewards to come in.
Thinkific allows you to build and market your courses to students. It provides you with a suite of tools that caters to all your online course creation and sale needs.
11. Customer Service Representative
You can work remotely as a customer service agent. Companies like Sitel gives you a flexible working hour plan as well as the comfort of working from home.
Worried you might not have the needed skills?
Sitel provides you with world-class paid training. You can apply on their website and also get to see the equipment you need for service.
Some other companies offering customer service work from home jobs are Concentrix and Teleperformance.
Related:
12. Lionbridge
Offering work from home job opportunities around the world. Lionbridge is a world leader when it comes to remote jobs. This platform offers WFH jobs in a wide variety including, artificial intelligence, content evaluation, content collection, translation, banking & finance, engineering, legal service, etc.

You can apply for offers suitable for you on their website.
13. TTEC
A company that operates on a global scale. TTEC offers work from home jobs in many categories such as customer service professionals, engineering, payroll specialist, systems analyst, etc. You can check out available job offers on their website.

14. Social Media Manager
Leverage your skills as an internet savvy specialist in the area of digital marketing and social media account management. Lots of companies now employ remote social media managers to help handle their social media campaigns and boost leads.
Some of the account types to be managed are Facebook, LinkedIn, Instagram, Twitter, and Pinterest. Working as a social media manager is a highly lucrative job.
Glassdoor states that Social Media Managers average an annual income of about $50,000 not bad for a WFH Job.
If you would like to up your skill as a Facebook account manager, there is a course by J.R Fischer, the Facebook Ads University guaranteed to give you that extra leverage in terms of the technicalities involved with managing Facebook ads and boosting traffic.
Work from home offers for Social Media Manager can be found on sites like Fiverr, Simplyhired, Careerbuilder, and most other online freelance platforms.
15. Toptal
Toptal a short form of Top talent is a premium online platform that hires the top 3% in areas such as Finance experts, Business analysts, Project managers, Developers, Product Managers, and Designers.
This is a unique online platform for freelancers as it focuses on only these key Job skills.
You need to pass Toptal's recruitment process as they hire only the best of the best. However, the pay to work with this freelance platform is one of the highest in the industry.
If you still need access to more online work from home opportunities, check out the online job directories below;
16. Become a Translator
In an increasingly globalized world, it is no surprise that translators are in high demand. Translators are paid very well because being fluent in two or more languages is not a skill that can be honed overnight. So, if you fit the bill, you can optimize your earning capacity working from home by becoming a translator.
If you are unsure about where you can find your first client, you can kickstart your translation career by joining an agency that will bring the work to you. There are many online translation agencies available today, and one of them is TranslationServices.com.
TranslationServices.com offers a range of translation services in more than 100 languages. It pays 5 cents per word for translation in common languages such as French, Japanese, and Arabic. This equals $50 for a 1000 worded translation. If you can provide translation in an uncommon language, you could be paid between 9 and 18 cents for every word that you translate, or even as high as 40 cents for the most endangered languages.
Translation work is especially rewarding if you enjoy working with words and delving into the nuances of languages and cultures.
ONLINE WORK FROM HOME JOB DIRECTORIES
With many records of people globally earning thousands of dollars from online jobs, joining this band wagon will be a plus for you.
Money earned from these side hustles can be used to pay off debts, daily upkeep, buy that dream car or house, etc.
Online jobs either full time or part-time can help you on your journey to becoming financially free!